Environmental standards from the CSD Center are relevant environmental protection documents at the junction of ready-made technical solutions and legislative requirements of the Republic of Kazakhstan.
We develop:
National standards of the Republic of Kazakhstan
Standards of organizations (including regulatory-technical documents of the organization)
Instructions, manuals and other regulatory and technical documents
Your benefits
When you receive a standard development service from us, you can:
Implement the latest technologies in the field of environmental protection that meet the mandatory requirements of the legislation of Kazakhstan
Comply with the latest international requirements
Reduce costs by introducing new procedures and rules
Increase confidence of potential partners / investors / government to your business
Increase brand reputation
Our experience
More than 30 standards, including:
Standard ST RK "Waste. Motor vehicle tires. Safety requirements when handling."
Standard ST RK "Waste. Waste oil and oily waste. Safe Handling Methods
PS CSD-01-2018 "Specialized enterprises dealing with production and consumption waste. General requirements"
ST SRO KazWaste 01-2018 "Qualification requirements for specialized enterprises for the treatment of production and consumption wastes"
Draft Standard ST RK "Resource Saving. Waste management. Accounting and control of the mercury-containing waste movement. The main provisions."
Draft standard ST RK "Waste electronic and electrical equipment. Safety requirements when handling."
"Methodical recommendations on the application and implementation of the Technical Regulation "Requirements for emissions into the environment when burning various types of fuel in boilers of thermal power plants "
Our partners:
Ministry of Industry and Infrastructural Development of the RK
Ministry of Energy of the RK
Committee on Statistics of the MNE RK
Kazakhstan Institute of Standardization and Certification
Republican Scientific and Technical Library
Higher education institutions: Nazarbayev University, Narxoz University, Satbayev University, Al-Farabi Kazakh National University, L.N. Gumilyov Eurasian National University, KGU, AUPET, KazNAU, InEU
Development of standards and other regulatory documents require a competent approach and the necessary practical knowledge. Rely on professionals with more than 10 years of experience in this field and receive your documents as soon as possible without delay.
To order services
Позвоните нам или заполните форму и мы свяжемся с вами.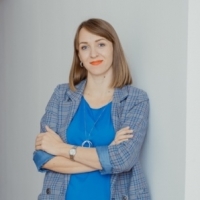 Julia Dushkina
Project manager
+7 771 775 53 72
csd.yuliya@gmail.com
Subscribe to the latest publications from our specialists
Our experts are the authors of various scientific papers and publications. Subscribe to the newsletter and read new materials.